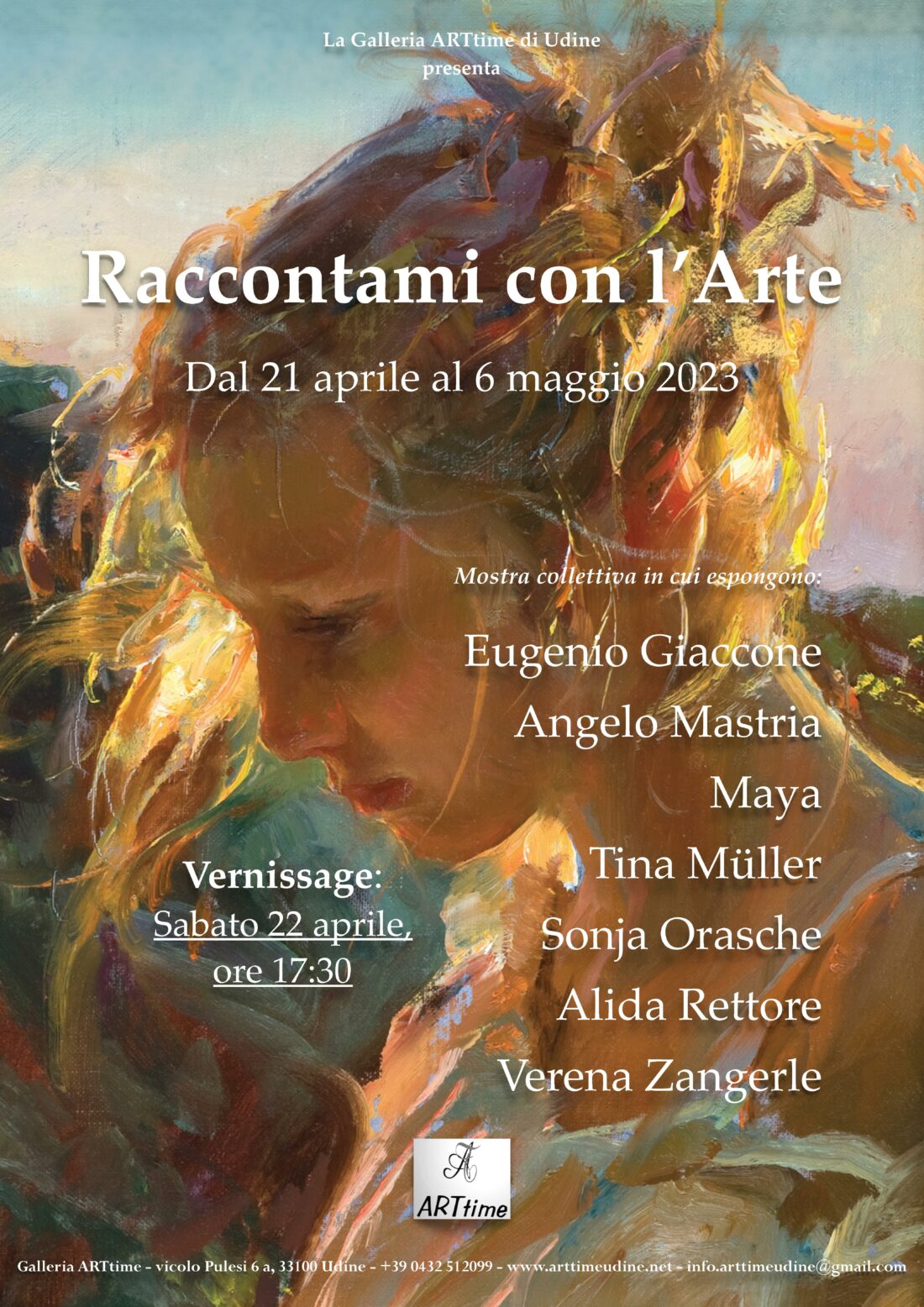 Gallery Exhibition in the Galleria ARTtime in Udine, Italy, from 21 April until 6 May 2023.
The vernissage will take place on Saturday, April 22 at 5:30 pm.
I look forward to your visit!
Ausstellung in der Galleria ARTtime in Udine vom 21. April bis 6. Mai 2023.
Die Vernissage findet am Samstag, 22. April 2023 um 17:30 Uhr statt.
Ich freue mich auf Euren Besuch!